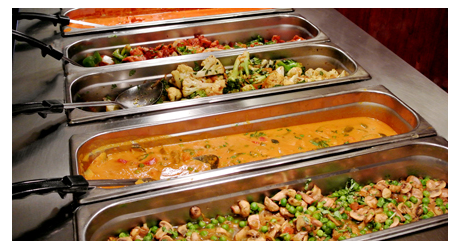 Here at Taste of India, the food is more of a fantasy.
The Sheer variety and innovativeness of the spread remains unsurpassed. Each dish has its own distinctive flavor and aroma, which cannot come from any Curry Powder, but from spices which have to be separately prepared each day afresh for each individual dish making your experience a most memorable one. The blending and preparation of spices is a centuries old craft and indispensable to Indian cuisine.

CASUAL SETTING - FAMILY STYLE
GIFT CERTIFICATES AVAILABLE
CONVENIENTLY LOCATED


The Banquet Style arrangement is available for up to 60 people. Please call us for reservation.
The Bar offers a selection of Indian beers to enjoy with your meal along with of domestic and imported beers and wines. The cuisine we present is rooted in the rich heritage of northern India. It is authentically prepared in our restaurant, just as we would enjoy in our own home. Please consider our home yours!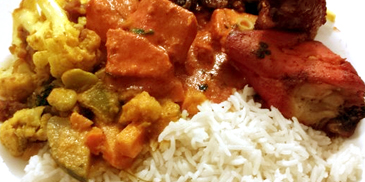 Daily Lunch Buffet
Come sample our lunch buffet with a range of delicious options including chicken and naan cooked in our authentic tandoor oven, raita prepared with house-made yogurt, and vegetarian specialties.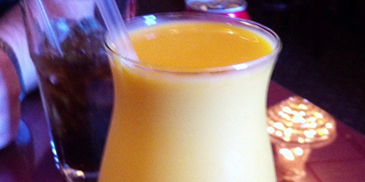 Mango Lassi
Lassi is a popular yogurt-based shakes in either sweet or salted flavors. The most common flavor is mango. Next time you are here, try our awesome mango smoothie.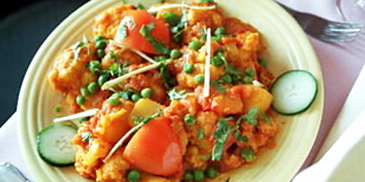 Vegetarian Awesomeness
In India, where religious belief dictate the diet of millions, vegetarian cooking, of necessity, has evolved into a cuisine of inspiring inventiveness. Try our vegetarian foods next time you are here.
"Delicious fresh food"
"We got take out on a Friday night. The food was ready when they had told me it would be. Everyone was very friendly.
The food was very good and fresh. I ordered the lamb vandalay medium and it was very hot, yummy"
- Review from TripAdvisor